Beyond immortality and creating an uprising, ultimately, mooncake festival is another way we celebrate reunions. And of course, mooncake packages for all your tastebuds, ranging from traditional to durian mooncakes and even birdnest mooncakes.
---
So you've bought your first candle, excited to mess around and turn your room into your very own aromatherapy spa. But hold your horses, before you end up with a smokey room and multiple memory rings in your candles, here are some tips and tricks to help you
 

get

 

the most out of your

 

precious

 

candles.
---
• candles • eating • EO • essential oils • exercise • guided meditation • healthy • mindfulness • olere • sapiens • self-care • sleeping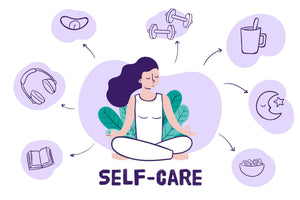 In the midst of a pandemic, anxiety and stress can reach a record highs. Not knowing what tomorrow might bring, can be especially unnerving. So we think our readers are deserving of a little me-time.
---
• anxiety • Bergamot • Camomile • Cedarwood • chronic sleep • insomnia • irritability • Lavender • lifestyle • mental health • rested • sleep • sleep problem • stress • tiredness • Ylang Ylang
Insomnia, a sleep disorder categorized as an inability to sleep, is fairly common among adults, a study from various groups of adults shows that 30% suffers from a form of sleep disorder and 6% suffers from chronic insomnia. 
Sleep disorders can manifest in different forms, whether it be irregular sleep patterns, waking up early and not feeling well-rested after a night's sleep.